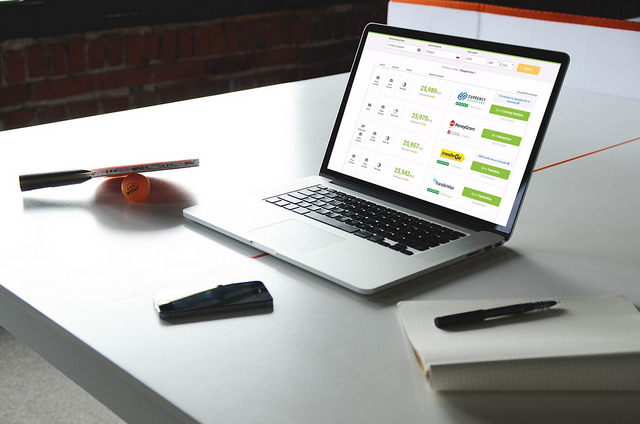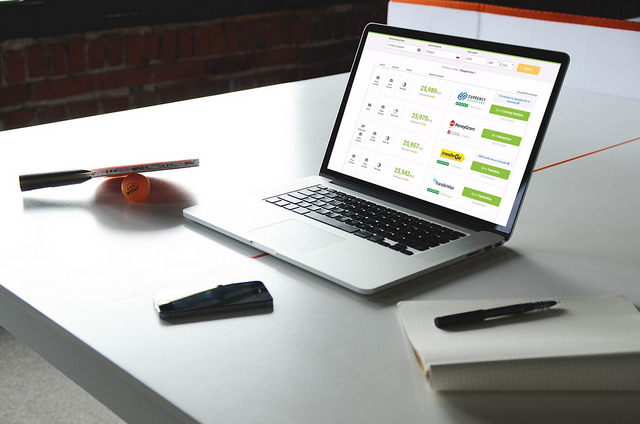 Litecoin has gone through a pretty rough week when this coin was pushed down to the 6th spot on the global coin ranking list after carrying the title of the fifth-best currency for a long time. Since then, Litecoin somehow fell into the shadows of EOS, the currency that took its place on the list. However, tables are turning fast in the world of cryptocurrencies. Litecoin made end up gaining more on its popularity due to its low fees. Let's see how the biggest transaction ever was made on Litecoin's platform and what we can learn about LTC from this multi-million venture.
A $99 Million Transfer in Litecoin
The whole enthusiasm about this multi-million dollar venture started out on Reddit when a post was published in form of a sub-Reddit thread. This thread was at the same time the most popular post on sub-Reddit as marked on Friday.
The initial transfer that was mentioned on Reddit in the post that soon afterward became viral was according to these sources made on Thursday. The transfer was made from a single wallet address that remains anonymous due to the blockchain technology and the security of identities that comes with it. The mentioned transfer was in a single hand worth 99 million dollars, which means that a single person made a massive transaction in a matter of seconds and with the lowest fees possible, only by using LTC for the initial transfer.
By purchasing LTC, a peer-to-peer digital currency with an open-source platform, this person was able to easily make a very pricey transfer that is also difficult to process with the current traditional banking systems.
Normally, it would take days for this kind of transaction to be made, and the fees for such transaction would be more than steep as you don't see every day that an individual sends a 99 million dollar transaction.
However, by deciding to make this kind of transaction by using LTC and Litecoin platform, the sender was able to send this amount to the receiver in the shortest time possible and at the lowest fees, thanks to the blockchain technology and the promptness of LTC's network.
In addition to making a cheap and fast transaction of 99 million dollars, the sender was also able to remain anonymous while also acquiring anonymity for the receiver. During this process, the amount of the transaction was also completely safe and secured with encryptions and different protocols used on Litecoin's network.
The 99 million dollar worth transaction took only 0.40$ in fees, which is in every way an amazing reduction of the fees when compared to the traditional way of making payments and money transfers where fees for this type of transaction would cost thousands and thousands of dollars depending on the service provider or a bank that is participating in this transaction as a third party.
In addition to taking only 0.40$ in fees, the transaction took only two and a half seconds, which is extraordinarily fast for any type of transaction in oppose to the days needed for this type of transfer to get processed in case of choosing to go for the traditional way of making transactions.
This case shows what LTC is capable of as well as its great technological potential, not only in the world of cryptos but in the realm of fiat currencies as well because Litecoin showed supremacy over traditional transfer systems both in promptness and in charging ridiculously low fees for insanely high transfers.
Of course, thanks to this amazing achievement and showcase of abilities, Litecoin's value went up almost immediately.
How is Litecoin doing at the Current Moment?
Even though Litecoin has gone down from being the fifth-best currency to settling down to a one spot below, LTC showed an improvement in the market demand as well as in the trading volume probably due to a fact that a single individual managed to make a transfer of 99 million dollars in only 2.5 seconds and with only 0.40$ charged in fees by using LTC for this transaction.
After the latest change in the market, Litecoin is trading in the green after the latest rise of 3.07% against the dollar. In addition to trading in the green against the dollar, LTC is also going up against BTC for a bit over 1% on April 22nd.
That means that LTC can now be bought at the price of 149.06$ per one unit, which is almost halfway towards its all-time high of 366$ per one unit as recorded back in December of 2017.
Although one of the oldest coins in the market has suffered from a great defeat by losing its spot among top five, its supreme blockchain system holds a great potential for LTC as a currency as well, with great odds of having it trading back at its record price and up in the following months.
For the latest cryptocurrency news, join our Telegram!
Disclaimer: This article should not be taken as, and is not intended to provide, investment advice. Global Coin Report and/or its affiliates, employees, writers, and subcontractors are cryptocurrency investors and from time to time may or may not have holdings in some of the coins or tokens they cover. Please conduct your own thorough research before investing in any cryptocurrency and read our full disclaimer.
Image courtesy of Monito