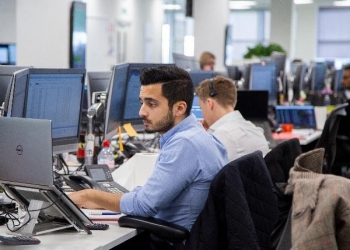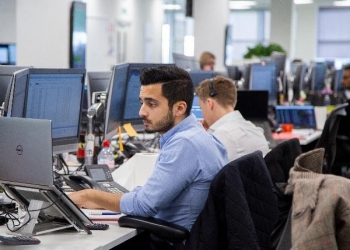 The Australian dollar has moved slightly upon new Australian Bureau of Statistics figures on Wage Price Inflation, which came in as analysts excepted.
Latest ABS figures reveal the Australian Q3 wage price inflation rose 0.6% in the September quarter 2018, with private sector wages rising 2.1% and public-sector wages up 2.5%
Australia's Q3 wage price inflation came in as Analysts expected.
ABS Chief Economist Bruce Hockman said "There was a higher rate of wage growth recorded across the majority of industries in comparison to this time last year, reflecting the influence of improved labour market conditions," Mr Hockman said.
Annual wage growth at the Australia level was 2.3%, the highest growth rate since September quarter 2015 according to Mr Hockman.
While, the highest index rise in terms of industry level was recorded in Accommodation and food services, at 1.9%, the lowest came in the Finance and insurance services industry at 0.4%.
Australian dollar price
The AUD/USD was slightly affected upon the data, inching lower at 0.7225, with high at 0.7238.
Economists say the highly expected figures were not expected to change the dollar price dramatically.
IG analyst, Kyle Rodda says the Australian dollar is down 10 points already, after the release of the WPI figures. Mr Rodda expects a change upon Chinese data coming out at 1pm on Wednesday. The ASX200 is already down 0.4% as of midday on Wednesday.
Annual change
Annual growth to the September quarter 2018 ranged from 1.8 % for the Mining and Retail trade industries to 2.8 % for the Health care and social assistance industry.
Western Australia recorded the lowest through the year wage growth of 1.8% while Tasmania recorded the highest of 2.6 %.
The trend and seasonally adjusted indexes for Australia rose 2.2% and 2.3% through the year to the September quarter 2018.